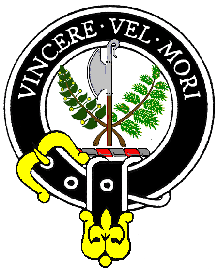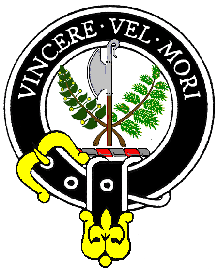 LOCHBUIE HOUSE
​
Built by John, 17th Lochbuie, the buildings are today used as garages, storerooms and workshops for the estate. The old house was an unpretentious, a two-story residence with stabling and sundry accommodation ranged to the left and right of the main house. A 3m high wall surrounds the structures.
​
It was in this house that John entertained Johnson and Boswell during their famous tour of the Highlands in 1773. Boswell wrote, "We had heard a great deal of Lochbuie being a great roaring braggadocio both in size and manners. The truth is that Lochbuie proved to be a bluff, comely, noisy old gentleman, proud of his hereditary consequence, and a very hearty and hospitable landlord". Boswell also noted that in addition to being a "delightful host", Lochbuie kept "admirable port" of which Boswell admits to drinking a whole bottle and suffering Johnson's reprimand the next day..
​
John was undoubtedly honoured by the visit and erected a stone plaque over the front door commemorating the visit. "After leaving Moy Castle, the Lochbuie family resided in the house from 1752 to 1790 and it was in this house that Dr. Johnson and Mr. Boswell were entertained in 1773 by John Maclaine, XVll Laird of Lochbuie".
​
John died in 1778, and although Murdoch, 19th Lochbuie, is credited with having built the new and present Lochbuie House, it is probable that the initial planning took place during John's lifetime.
NEW LOCHBUIE HOUSE
The Lochbuie Mansion House was built sometime between 1788 and 1790 and the Lochbuie family moved into the House in 1790. Kenneth, 24th Lochbuie, subsequently lost the Mansion House and the extended Lochbuie estates in a regrettable lawsuit, resulting from a single late payment of a loan.
​
Lochbuie House is a substantial residence consisting of 8 reception rooms, 11 bedrooms, and varied sundry accommodation including 5 servants' bedrooms. After many years of minimal maintenance, the present owners, Jim and Patience Corbett, are progressively restoring the house to its rightful state.