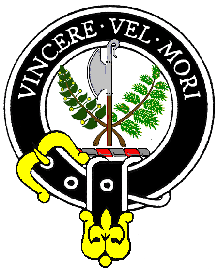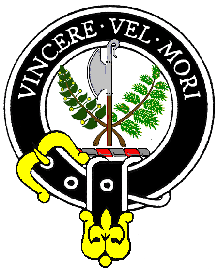 Clan Maclaine of Lochbuie — Chiefs and timelines.

Interactive Clan Chiefs (Under Construction)

Gillean of the Battleaxe – Gillean-na-Tuaigh. b. ca.1210.

Malise – Maolisa mac Ghilleanthain. b.ca 1235.
Progenitor of the clan name. Fought under Alexander at Battle of the Largs.

Malcolm – Maolcaluim mac Ghilleathain. b.ca. 1270.
Signed the Ragman Roll in 1296. Fought under Robert the Bruce at Bannockburn in 1314.

John – Iain Dubh or Black John. John had two sons – eldest; Hector, the first Lochbuie chief and progenitor of Clan Gillean of Lochbuie – then Lachlan, the progenitor of Clan Gillean of Duart and the first chief of the Macleans of Duart.

The Lochbuie Chiefly line.

1st — Hector – Eachainn Reaganach or Hector the Astute.
Granted lands in Mull and at Lochbuie by the Lord of the Isles in 1360.
Hector had two sons, Murdoch, 2nd Lochbuie, and Charles – Tearlach mac Eachainn - progenitor of the Macleans of Kingairloch and the Macleans of Dochgarroch.

2nd – Murdoch – Murchadh Ruaidh or Red Murdoch.

3rd — John. Received charter of lands in Lochiel, Duror and Glencoe from the Lord of the Isles in 1461.

4th – Hector. Witnessed a charter in 1478. Two sons – John (5th Lochbuie) and Murdoch, 1st of Scallastle.

5th – John – Iain Og. b.ca. 1470. d. 1537.
Received a royal charter for all lands granted by the Lord of the Isles from King James IV in March 1494. A favourite of James IV. His tenure as chief is notable for the numerous conflicts he embarked upon during the late 1400s and early 1500s. Father of Ewen of the Little Head (fourth son).

6th – Murdoch – Murchadh Gearr or Short Murdoch. d. Jan 1586.
Was forced to flee to Antrim when his uncle, Murdoch of Scallastle, seized the Lochbuie estates in 1539. Returned to Lochbuie in 1540 and with the assistance of the MacCormacks, recaptured Moy Castle. Received a charter for all his father's lands in June 1492.

7th – John – Iain Mor. A renowned swordsman. Killed an Italian master of arms in a tournament in Edinburgh when the Italian challenged anyone in Scotland to a duel. Last of the Lochbuie chiefs to use two deerhounds as supporters to his arms.

8th – Hector. b.ca 1550. d.ca.1614.
First chief to use the "Maclaine" spelling c.1600. Fought with the MacDonalds of Islay against Macleans of Duart at Benvigory in 1598.

9th — Hector – Eathainn Odhar or Sallow Hector. b.ca. 1575. d.ca 1628.
Received a royal charter for all his father's lands in June 1612 from King James VI. Hector's third son, Allan, was the progenitor of the Maclaines of Kilmory and Scarba.

10th – Murdoch – Murchadh Mor. Fought with the Marquess of Montrose in June 1645 at Kilsyth and plundered Campbell lands. Deprived of his lands for adhering to the Royalists in 1649, but lands returned after the Restoration in 1661. d.s.p.ca 1662 and was succeeded by his brother.

11th – Lachlan – Lachlainn Mor. d.ca. 1701.
Supported Macleans of Duart against the Earl of Argyll in 1675. Buried in Laggan family Mausoleum.

12th – Hector. b.ca.1649. d. April 1717.
Supported the Jacobite Prince James and fought with Viscount Dundee. Opened the Jacobite campaign in June 1689 when Lt. Col. Hector's Lochbuie clansmen defeated a Williamite cavalry unit at Knockbrecht. The "highland charge" of the Lochbuie clansmen convinced Dundee that his highlanders should be allowed to continue this mode of attack that proved so successful in the subsequent battle at Killiecrankie. Hector was forced to surrender Moy castle to the Earl of Argyll in 1690, but the castle was restored to Hector in 1697.

13th – Murdoch. d.ante 1729.
Sired three daughters – the youngest, Isabella, inherits the famous Lochbuie Brooch.

14th – John. d.ante 1743. Succeeded his brother Murdoch.

15th – Lachlan. Died shortly after his father in Dec 1744.

16th – Hector. Died unmarried in 1749 and was succeeded by his cousin John.

17th – John. b.ca 1724. d.Feb 1788.
Son of Allan Maclaine, the third son of Hector 12th Lochbuie. Builds new house at Lochbuie and vacates Moy Castle. Entertains Johnson and Boswell in 1773 .

18th – Archibald. By an entail of 31st May 1776, names the future succession to chiefship and possession of Lochbuie and the Barony of Moy. Departs to America and serves as Capt. with the 84th Royal Highland Emigrant Regt. Is murdered en route to England in Aug. 1784, s.p.l.

19th – Murdoch. b.1740. d. June 1804.
Son of Lachlan, fourth son of Hector, 12th Lochbuie. Served in America with distinction throughout Seven Years War 1757- 1763 and subsequently until 1784 when he returned to Scotland. Served heir to Lochbuie in May 1785 having registered his predecessor's Deed of Entail. Built the present Lochbuie Manor House in 1790. He continued his military career (Lt. Col.) on his return from America.

20th – Murdoch. d.Aug 1844
Deputy Lieutenant and Justice of the Peace of Argyll. Served as Lieutenant in the Peninsular War with 42nd Highlanders.

21st – Murdoch. b.Feb 1814. d.unm. Aug 1850.
Served as Lieut. with 91st Argyllshire Regiment.

22nd – Donald. b. Oct 1816. d.1863.
Deputy Lieutenant and Justice of the Peace of Argyll. Succeeded his brother Murdoch. Went to Batavia and amassed a fortune via commodity exports. Highly regarded by the estates tenants and well respected throughout Argyll.

23rd – Murdoch. Deputy Lieutenant and Justice of the Peace of Argyll. Capt. with 6th Royal Highland Dragoon Guards. Military correspondent to The Times throughout the Franco-Prussian War. Awarded the Iron Cross by the Kaiser in 1871. Founded, with the Duke of Argyll, the Argyllshire Gathering and Ball.

24th – Kenneth. b.Jan 1880. d. May 1935.
Served in S.African War as 2nd Lieut. in Scottish Horse and as Lieut. 15th Hussars during WWI . Promoted for gallantry in the field to Captain (awarded M.C.) and finally Major, 2i/c, 17th Middlesex Regt. Lost the Lochbuie Estate to Sir Steven Gatty as a consequence of a law suit in 1920.

25th —Gillean Robert. b.Jan 1921. d. May 1970.
Commissioned into the Black Watch, but served in the 1st Airborne Glider Pilot regiment as Major throughout WW2. – Sicily landings, D Day and Arnhem. Managing Director of Highland Bonding Co. and director of companies.

26th —Lorne Gillean Iain (The Siol Eachainn), Baron of Moy.
Commercial career focused on Marketing. Retired Marketing & Circulation Director of Independent Newspapers SA and Director of companies.

Clan Tanist – Angus, the Younger of Lochbuie, the son of the 26th Chief. Founder and Chairman of Fundamental Media – an international media planning and research company.