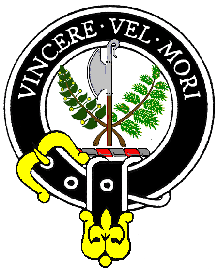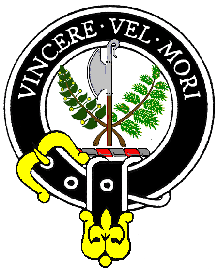 Clan Maclaine of Lochbuie is recognised by, and is under the direct control of;
Lorne Gillean Iain Maclaine 26th Chief of the Clan Gillean of Lochbuie and Feudal Baron of Moy [As recognized by: The Lord Lyon King of Arms, & The Standing Council of Scottish Chief's, of Edinburgh, Scotland] *
​
ALSO...
​
Lochbuie's Tanist; Angus Maclaine "The Younger of Lochbuie"
Lochbuie's Chieftain; Malcolm F. MacLean III, of the MacLean's of Kingairloch
Lochbuie's Appointed Officers,** Appointed Commissioners, & Elected Officials.
Membership application
​
To join the 'Clan Maclaine of Lochbuie' please download the membership application here.
​
Alternatively, please contact;
John Earl

Membership Director Clan Maclaine of Lochbuie

4992 S.E. 44 th Circle, Ocala, FL34480

Phone: (352) 624-2175

E-mail: redshirt5@hotmail.com
Clan Maclaine of Lochbuie is a highland Scottish clan. This clan is NOT a branch of the Clan MacLean of Duart.
​
The Maclaine of Lochbuie branch of the family are descended from Hector, the brother of Lachlan. Lachlan founded the Duart branch of the MacLeans.
Lorne Maclaine of Lochbuie, 26th (and current) Chief is recognised by the Standing Council of Scottish Chiefs and Lord Lyon.
​
The Macleans of Duart and the Maclaines of Lochbuie are of the same family, but represent two different clans.
The Maclaines of Lochbuie spelled their name 'Maclean' until the mid 1700's. As a result, names spelled 'MacLean' are not automatically Duart, but may be Lochbuie.
​
​